Here's my hands-on review and first experience using Adobe Project Felix.
What is Project Felix?
Project Felix is a 3D tool targeting graphic designers, who may not have 3D experience, allowing them to easily create photorealistic images using ready-made 3D objects. The workflow is essentially drag, drop, tweak and render. A fifth step, "grow old waiting for renders", or "render your computer unusable while you wait", could be added and I'll address that shortly.
Getting Started with Project Felix
Project Felix is a beta product (not ready for production) as of January 2017. You can see from the image below that this program has not yet even reached version 1.0, so I'm keeping that in mind while writing this review.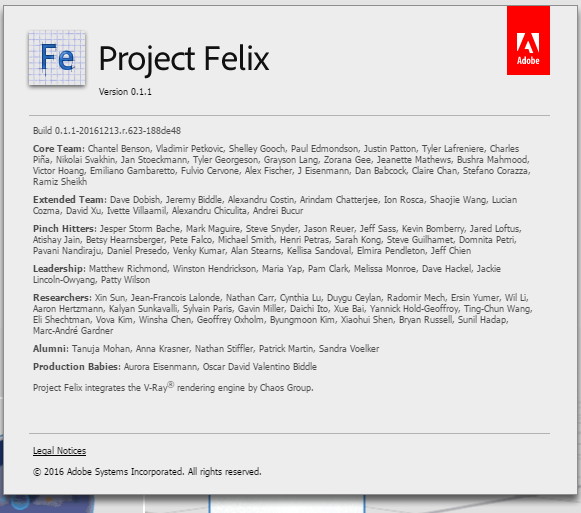 After a quick download and install, you are presented with a short intro video that shows an overview of what the product can do.
Setting up the Scene
As soon as you start the application you are presented with a clean interface that launches you right into a multi-step, guided tutorial to help you get started. The first step is to drag a model onto the stage.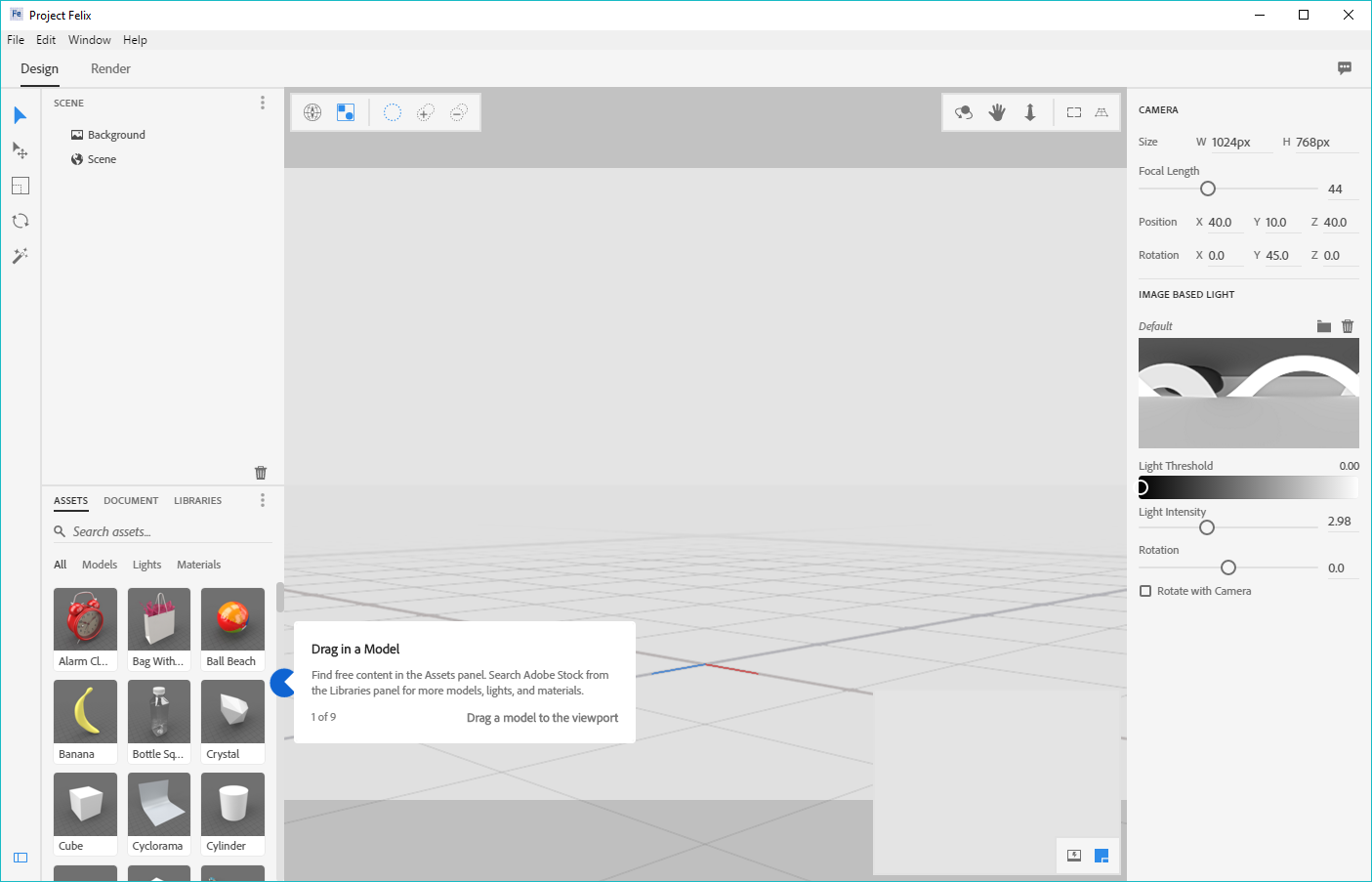 After dragging the model of the stage is automatically centered nicely at the 0 positions of the X, Y, Z axis.
The second step is to change the material of the object on the stage. They conveniently show us a pulsing circle over the materials button teaching us that we can filter the assets list by materials, lights, or models. For anyone reading this with 3D experience knows that the quality of your materials library
can make or break the illusion of a 3D scene.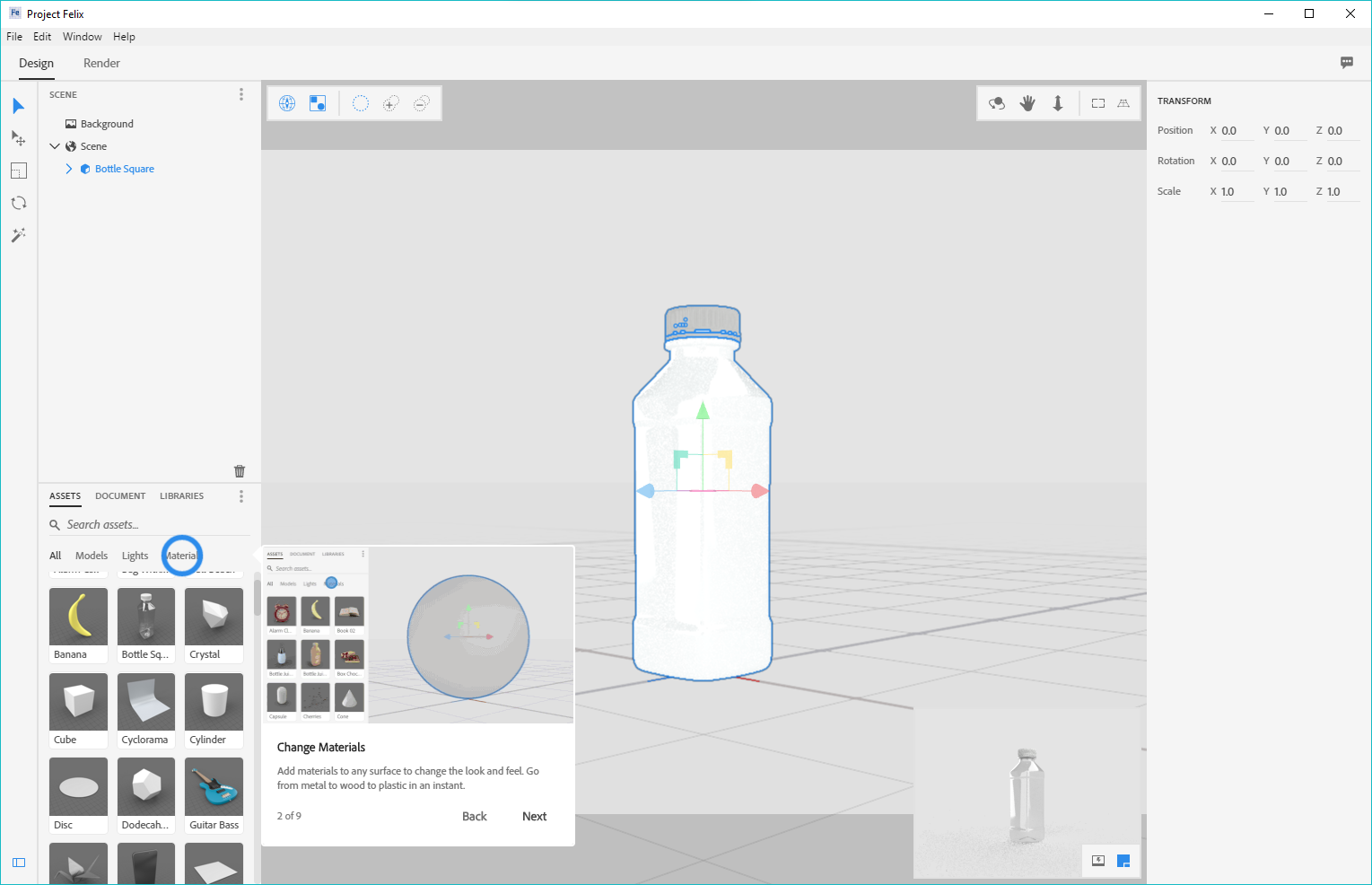 The third step is to move, scale and rotate the object to our desired position and size. Something to note is that if you simply move a part of the object without selecting then entire object, part of the model stays where it is. For example, I grabbed the bottle but not the cap, so it broke the model into 2
pieces. The bottle looks just fine where it is so I'm going to move on to the next step.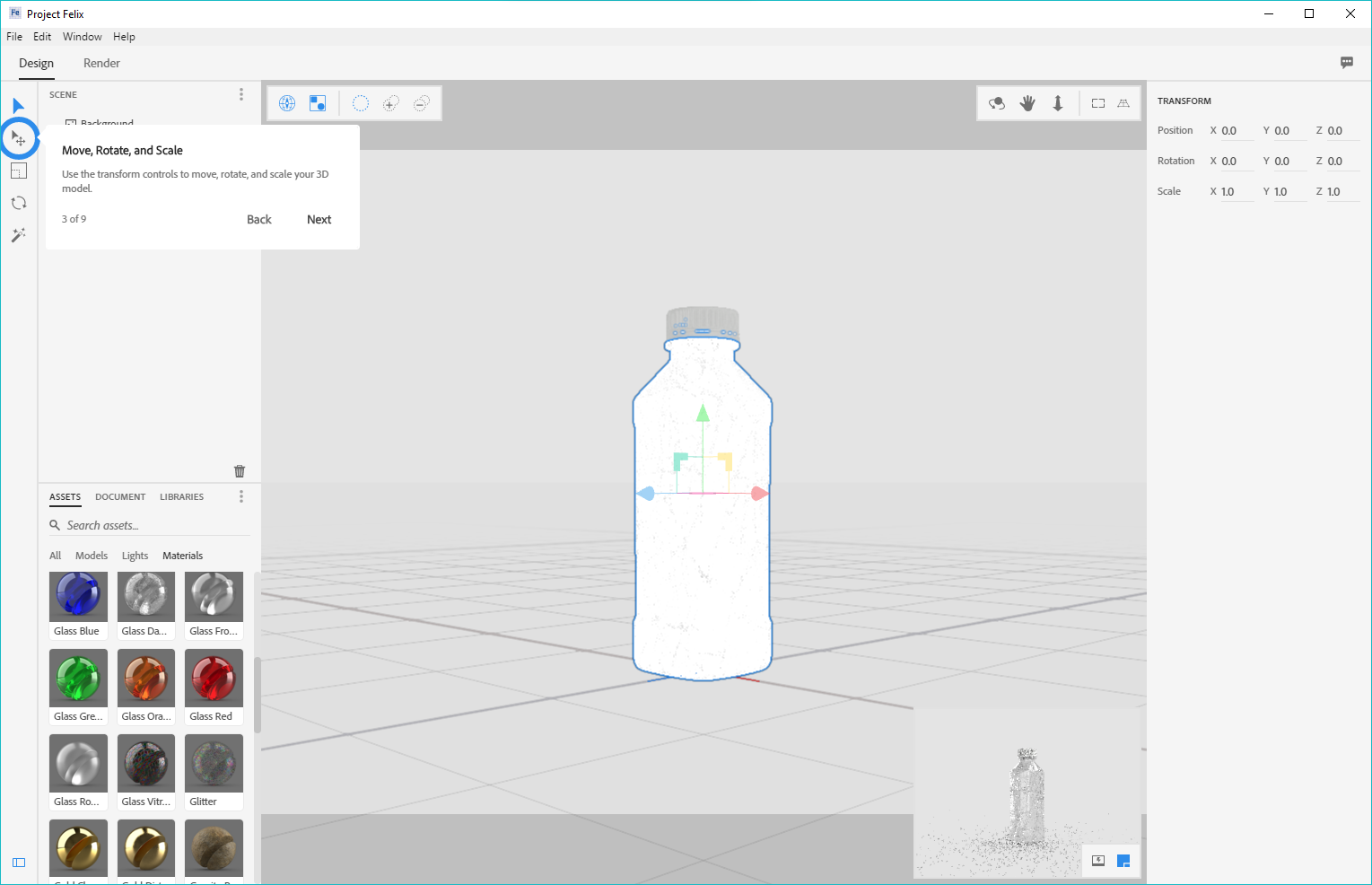 On the fourth step, we are offered an opportunity to add a background image to the scene. Clicking the background icon changes the properties window on the right-hand side to allow us to select a background image from our personal library.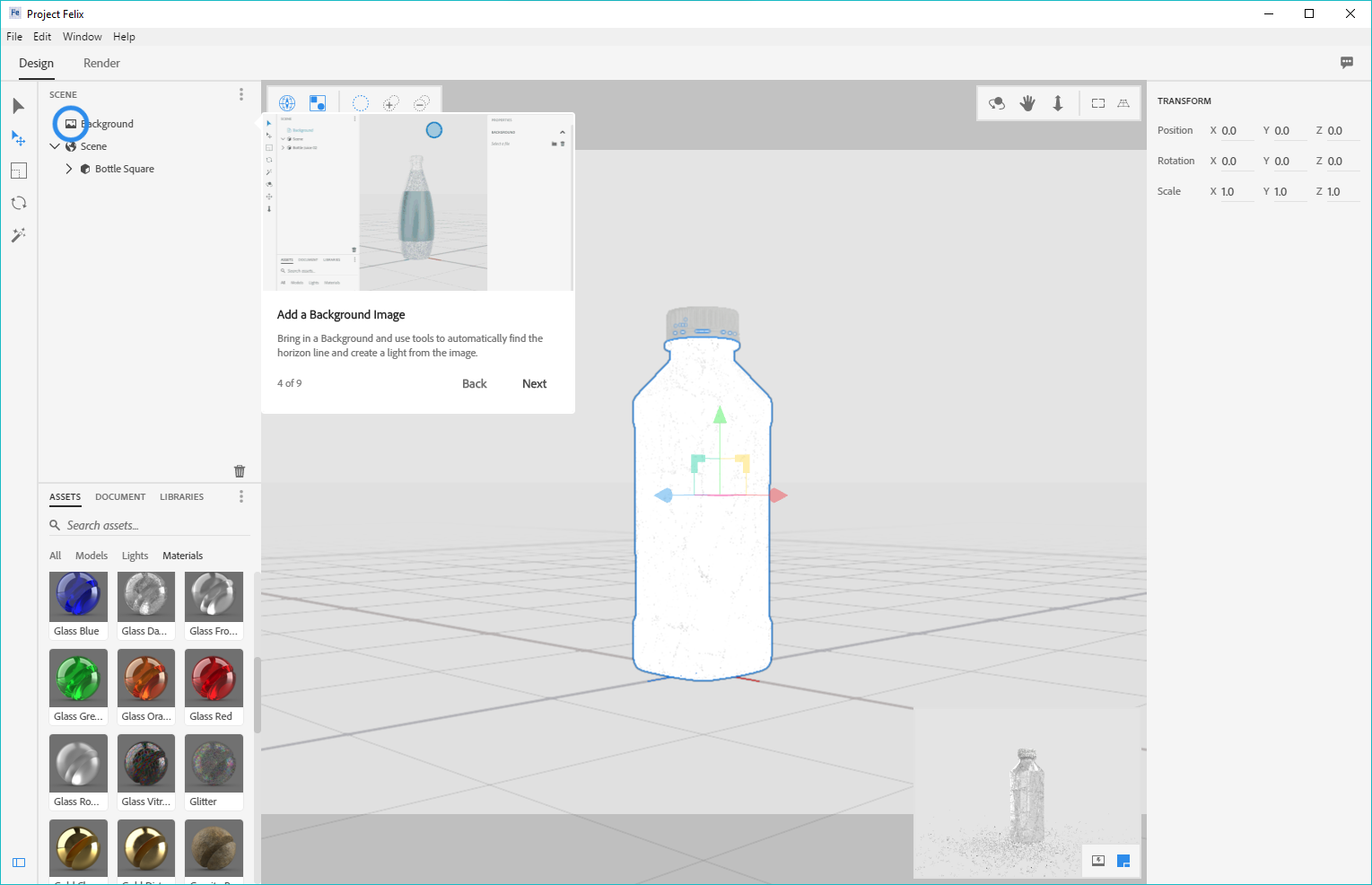 I imported a photo I took while in Seattle, WA of a scenic view overlooking the water at sunset. The scene's horizon was immediately located and the 3D axis of the object aligned to the scene. Great!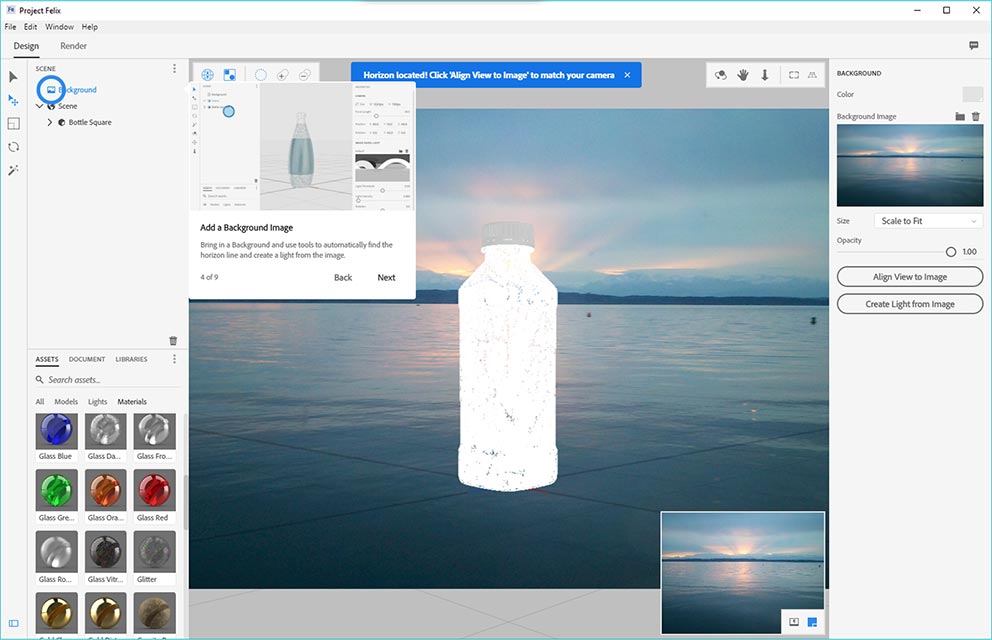 On the fifth step we are offered an opportunity to change the scene perspective. The hot keys for the orbits pan and zoom are not the typical Q,W,E control keys used in many other 3D applications so that may bother some users. At least the controls of 1,2,3 for orbit, pan and zoom, are next to each other and not
splattered all over the keyboard like in Blender (my 3D program of choice though after using it for 10 years I still find some of the keyboard controls irritating).
The sixth step just lets us know the render preview is there, if you haven't already noticed it. You can see a real-time preview in the lower right hand corner of the material and model. Hovering my mouse over the real-time preview of the rendered scene shows that you can either make the preview full screen or
hide it entirely. Clicking the full screen icon makes the render full screen, so be prepared to wait.
Rendering
The next step is to set our render preferences. There are only 2 tab in this program, Design and Render.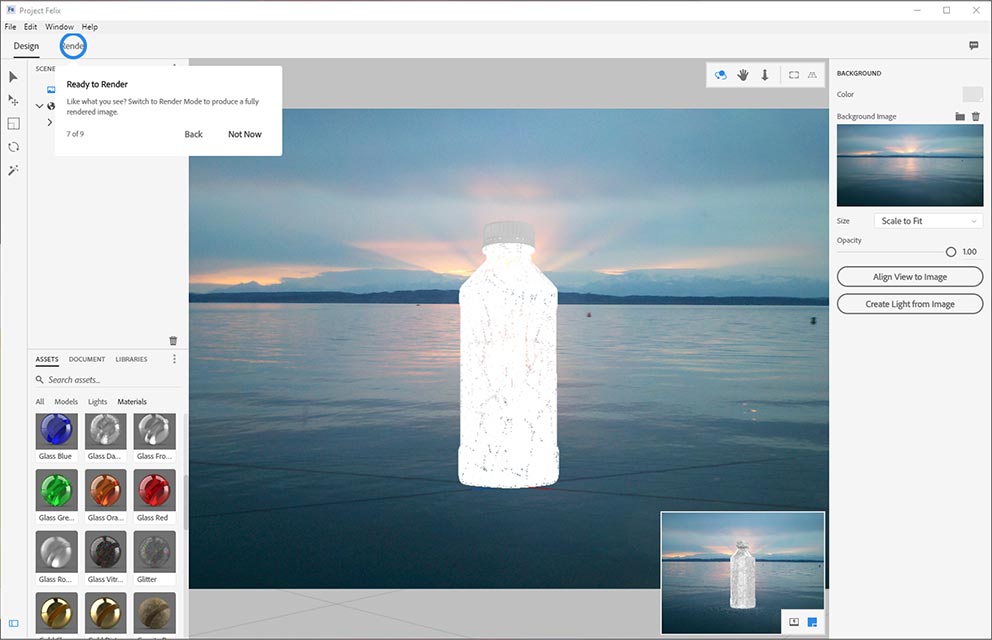 With no "Edit Model" tab, it keeps the program focused on the designing the scene. While experienced 3D artists may find this limiting, there are plenty of other 3D programs to choose from. I wouldn't be surprised if Adobe chose to integrate Maxon Cinema 4D lite with Project Felix gave it a Dynamic Link as they did with After Affects. Maxon's website states that if you have Adobe Creative Cloud, then you also have access to Cinema 4D Lite.
"Use Cineware to create new Cinema 4D scenes within After Effects CC and create all the 3D elements you need for your scene yourself. A unique advantage: If you don't own a Cinema 4D license, you automatically have access to Cinema 4D Lite, which is included with After Effects CC and contains important basic features
that let you create your own 3D objects and scenes!"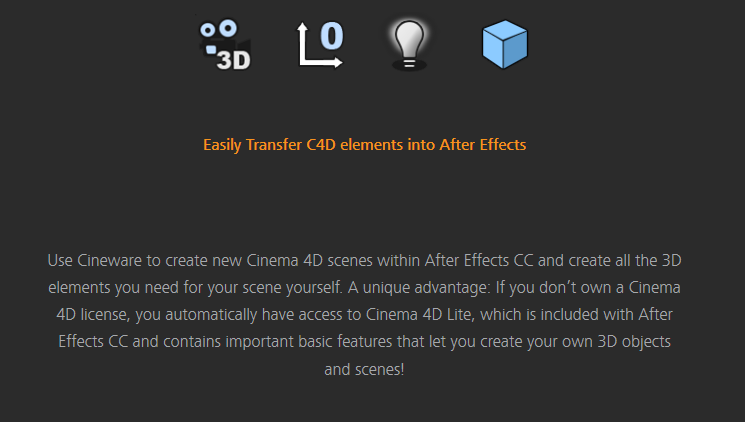 Incorporating Adobe Dynamic Link would be a welcomed addition. Having the ability to edit my After Effects files and showing the results directly in Premiere Pro without an intermediate render is a huge time-saver.
There are minimal options under the render tab. Your choices for rendering in this version of the beta product (v 0.1.1) are PNG, and a layered PSD. I'm going to choose the PSD so we can manipulate the object as layers. You may also choose the quality of the output.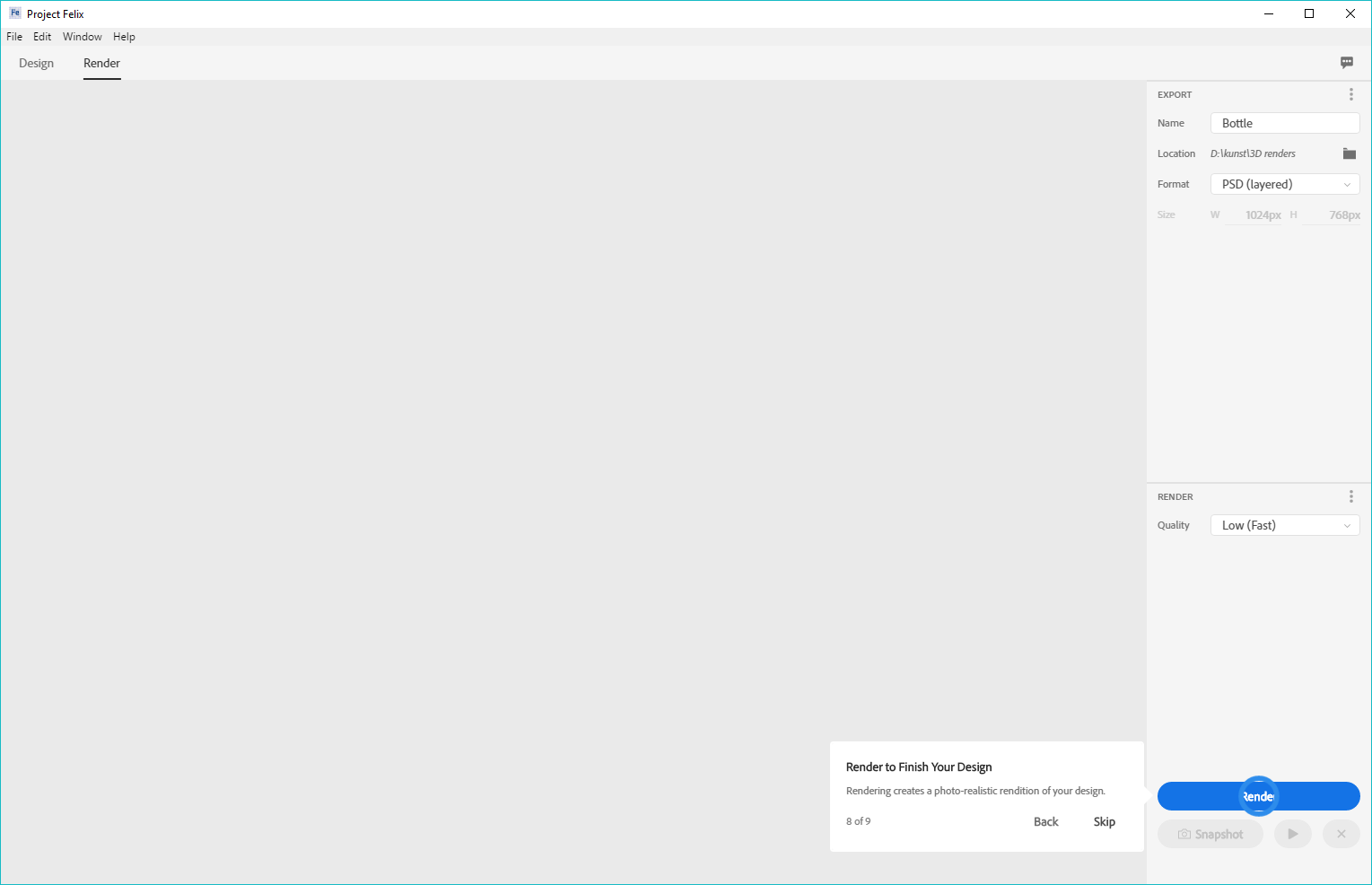 Render Speed
Choosing a high-quality output could take a long time to render out the scene depending on the power of your 3D video card. On clicking render it pegged my CPU to 100%. That was disappointing because it shows that Adobe is using CPU to render the scene instead of GPU.
I'm using an NVIDIA GeForce GTX 950, have an Intel i7-2600 @ 3.6Ghz with 16Gb RAM. For an image of the bottle at 1024x768, using the broken glass material the comparison of render times are as follows:
Low quality: 11 Minutes
Medium quality: 40 Minutes
High:
Highest: 1 hour, 39 minutes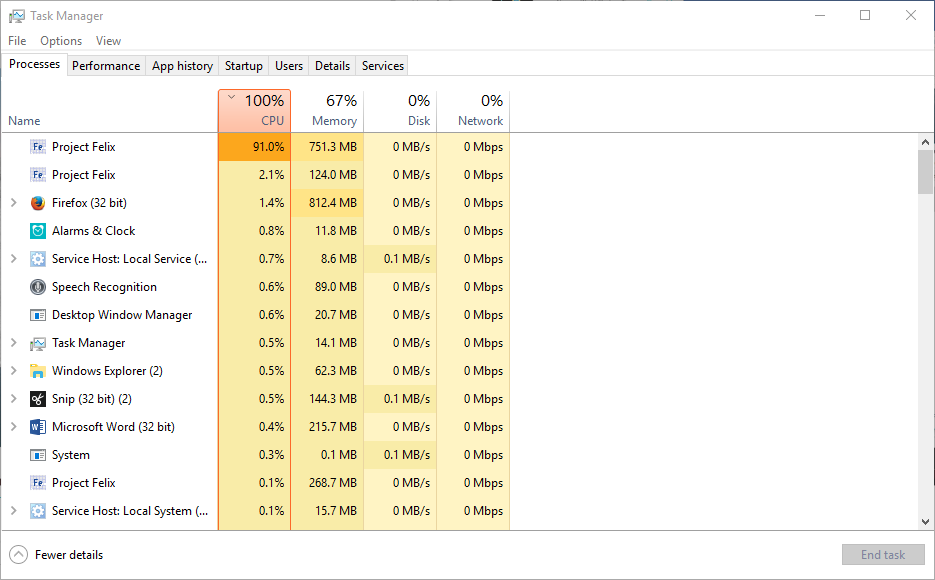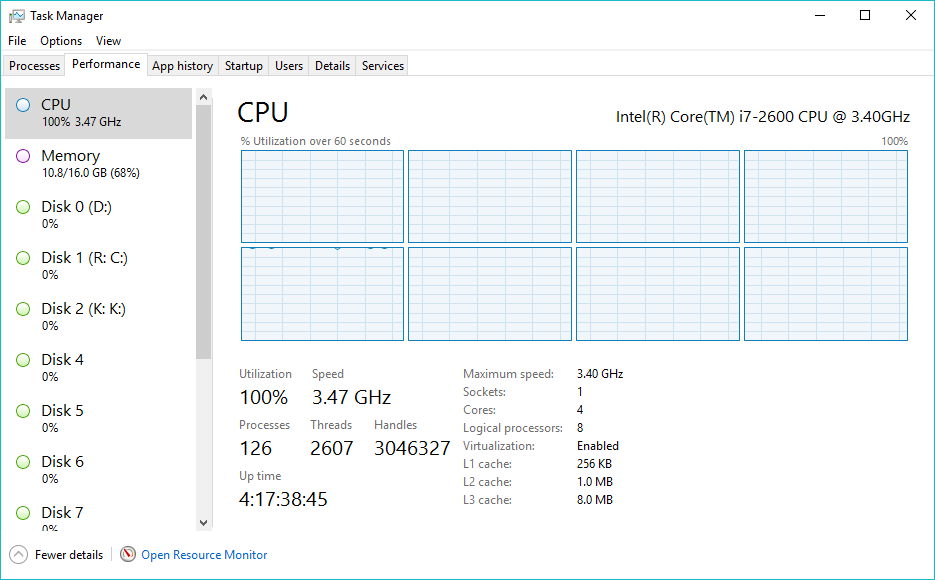 You may wonder why it takes so long to render out a scene even at low quality. Project Felix is using ray-tracing. More specifically it's using V-Ray, a well-known, powerful, Academy Award winning (in Scientific & Technical category) 3D software. It will be interested to compare render times later when GPU rendering is available.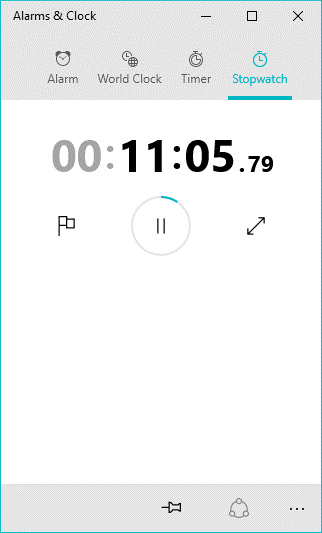 When you're done the tutorial, you're advised on how to restart it should you wish to go through the steps again.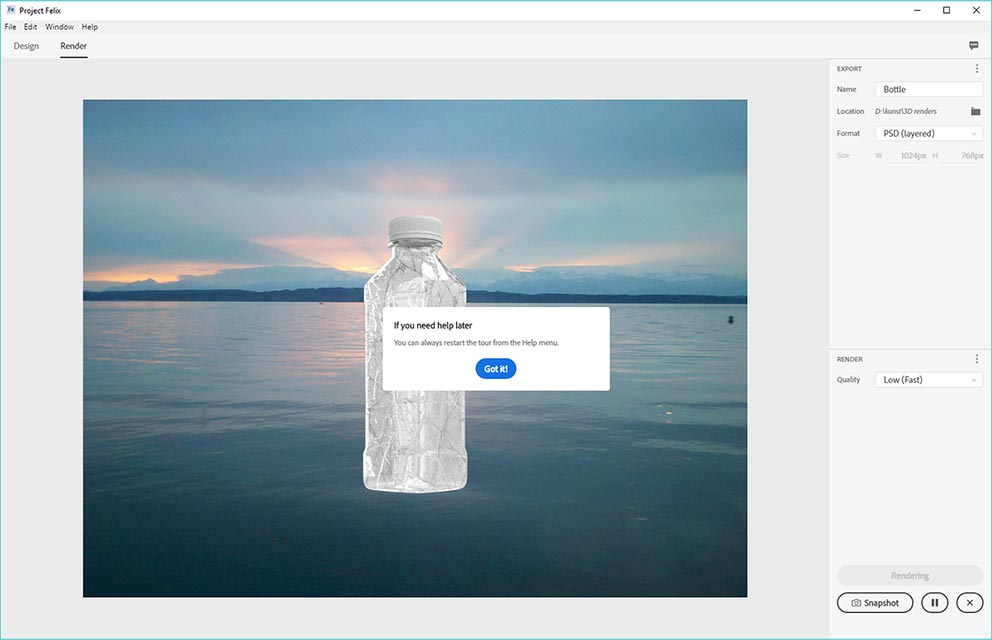 The previous step offered to notify me when the render is done but I didn't see anything pop up when it finished. It's possible that because the Project Felix window was in focus, we didn't get a popup. I tried rendering it out again, minimizing the window and watched to see what would happen. Unfortunately the
notification was in the actual render pane itself, and it goes away quickly. It would be nice to get a system notification so I could minimize the program and work on something else. It would be even better to set up batch renders using the Adobe Media Encoder. I'll suggest it as a feature for a future version. It has been suggested that Adobe could be planning to offer rendering in the cloud.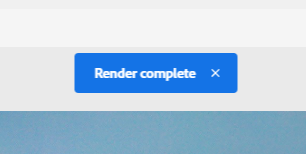 Final Scene Render Comparison
Full quality render Low quality render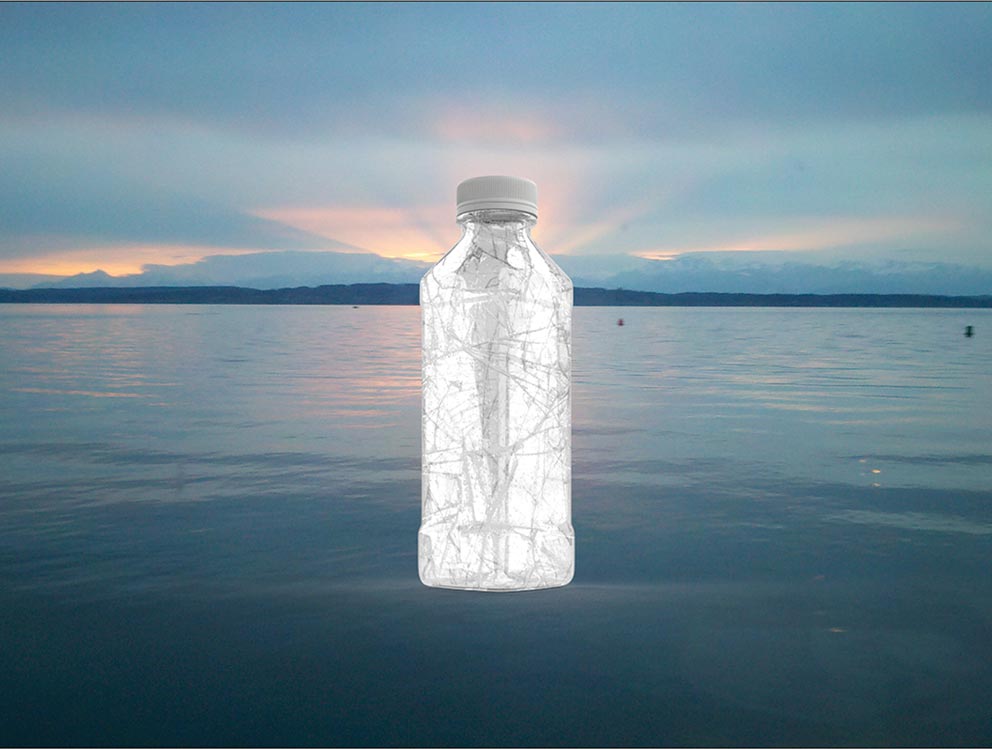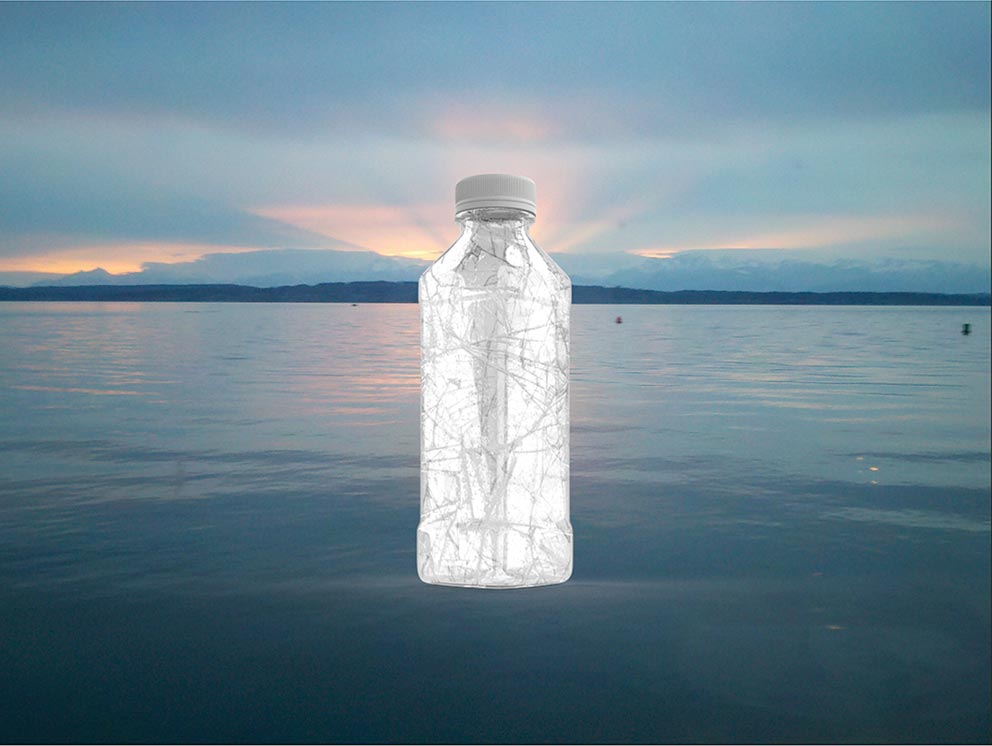 Usability
Changing Image Output Size
In the export window you are not able to change the size of the image your exporting. The text is grayed out.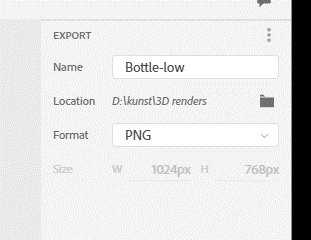 You'll need to change the image size in the Design Tab under "Camera", not under export. A 3D artist may find this normal, but it may confuse a designer who is used to working in software like Photoshop and Illustrator.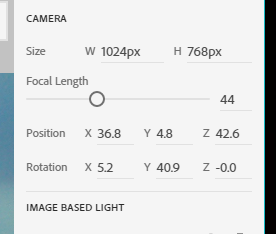 Rendering multiple images bug
After my render had finished I changed the name of the file and the render quality, however, the render option was not available. The file had been exported but the Project Felix interface still reported that it was still rendering. Looks like a bug.
User Preferences
When you close the project it does not recall the last place you saved the output of a render. I had previously saved the output to another location. It's a small, but annoying lack of convenience feature which will likely be addressed as the product matures.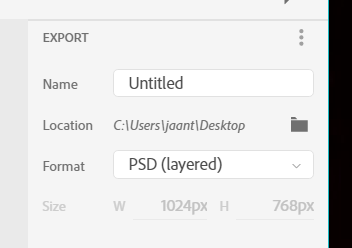 Logging in Remotely, or using Terminal Services
This is not really an issue, or even a surprise, but I was curious how Project Felix would handle a remote session. I often need to remote into my desktop to use software not installed on my laptop. I was on my laptop and needed to continue testing the render times. Unfortunately, when I clicked 'Render",
nothing happened.
Conclusion
While Project Felix may be in beta, it certainly created some impressive results. It needs a great deal of performance tweaking, most notably moving rendering from CPU to GPU, but according to an Adobe employee, this is planned. Jeanette Mathews, Admin, Adobe Systems, Inc. commented on December 14, 2016:

An issue with 3D software is commonly that there is a tradeoff between ease-of-use and quality. Adobe is addressing that gap with Project Felix. If you have ever needed a shot of an object, you couldn't find it in your stock image library, or the product angle or lighting was wrong, this could be the answer you have been looking for. I'd recommend giving it a try.